Array Level Rapid shutdown (General One) 1-2 String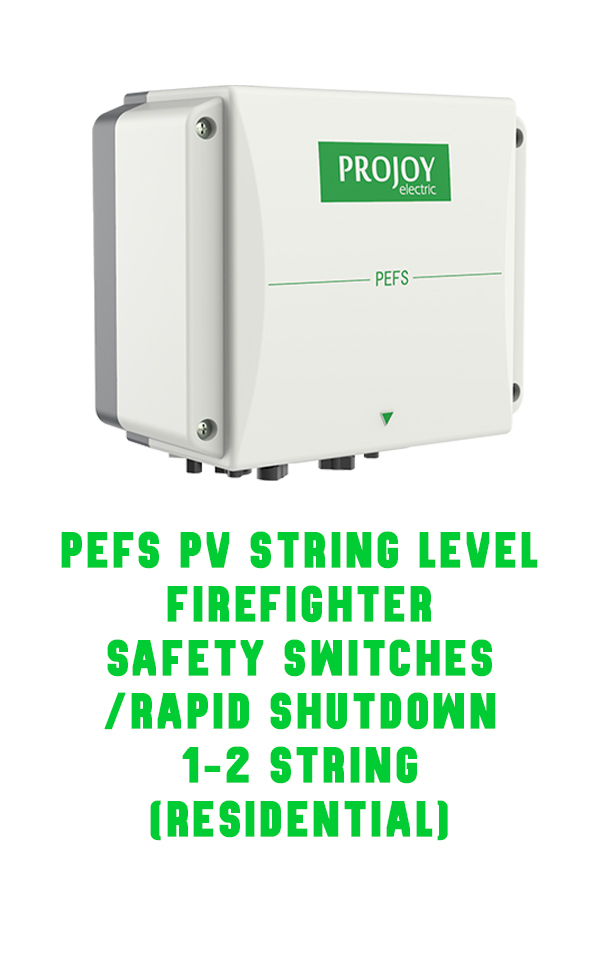 PEFS PV String Level Firefighter Safety Switches/Rapid Shutdown
Automatic ShutdownAutomatically shutdown the DC power of panels when detecting temperature of the area is higher than 70℃.Manual ShutdownIn an emergency, firefighters or homeowners can manually turn off the AC power of the distribution box.Manual ShutdownIn an emergency, it can be shut down manuall
Highlights :
Up to 2 strings
Up to 55A
Up to 1500Vdc
CE certification
Motor driven switch disconnection
PC+ABS ,Robust plastic enclosure IP66
Knock outs | Cable glands | MC4 connectors
Built-in DC isolator with TUV, CE, CB, SAA, UL
Shut down automatically exceeding 70℃
Equipped with breathing valve to avoid conden-sation inside the enclosure
Applied to residential solar installations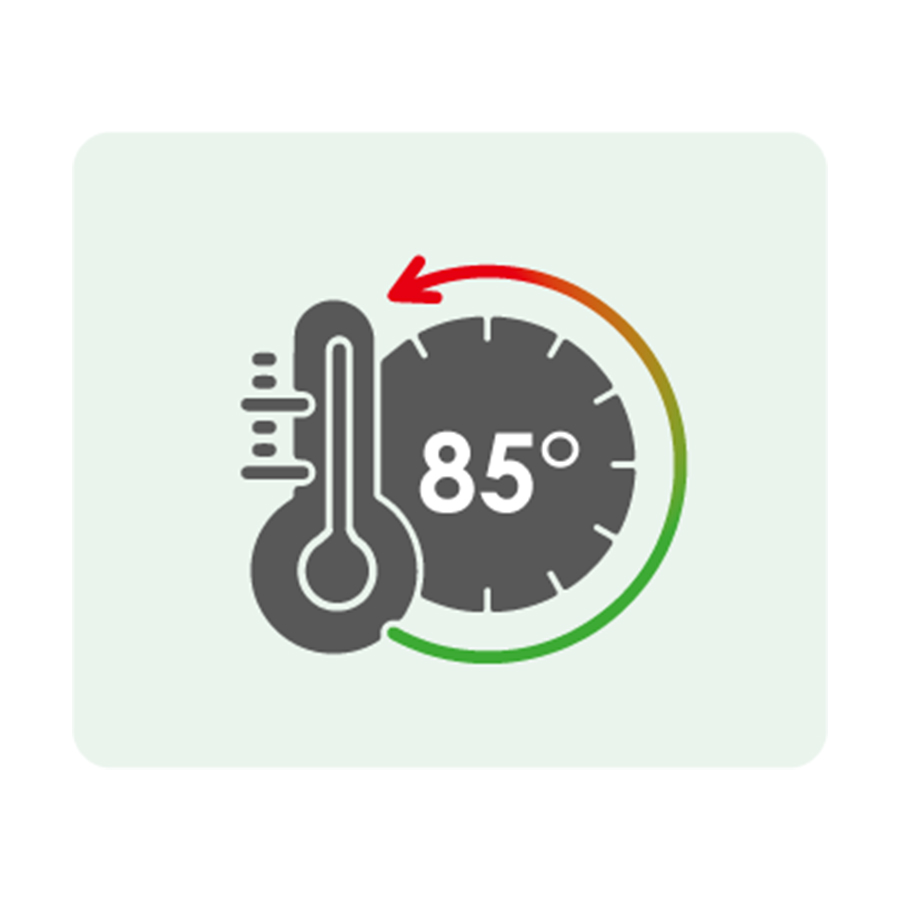 Automatically shutdown the DC power of panels when detecting temperature of the area is higher than 85℃.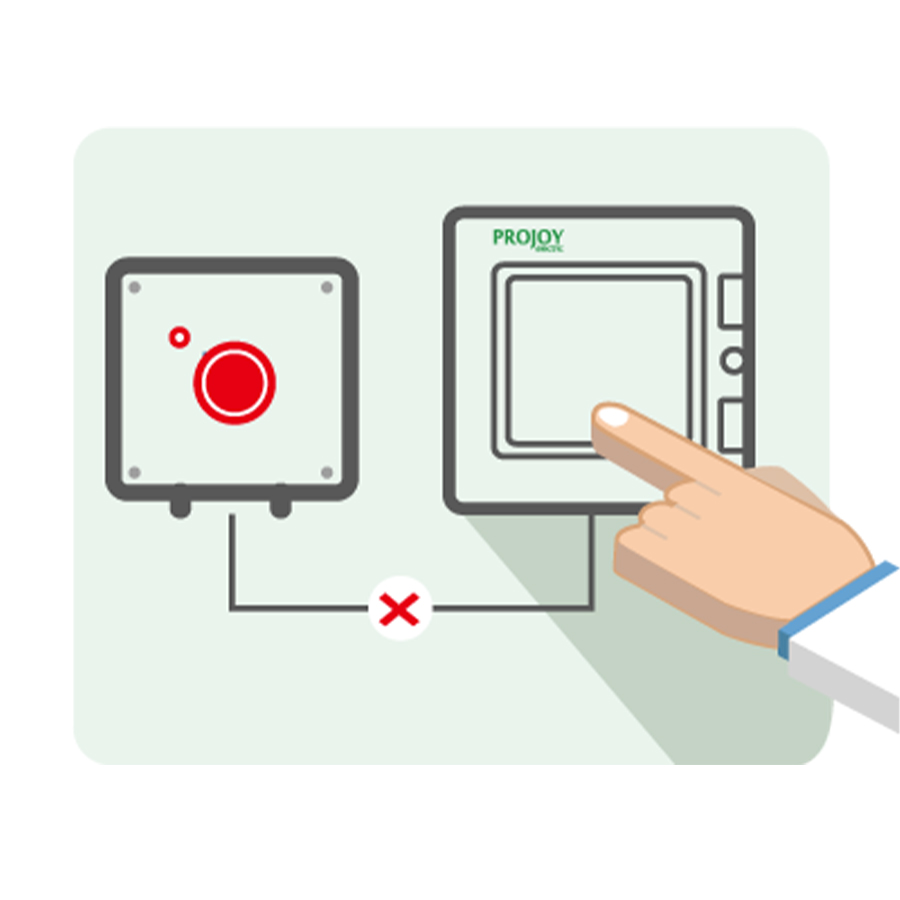 In an emergency, firefighters or homeowners can manually turn off the AC power of the distribution box.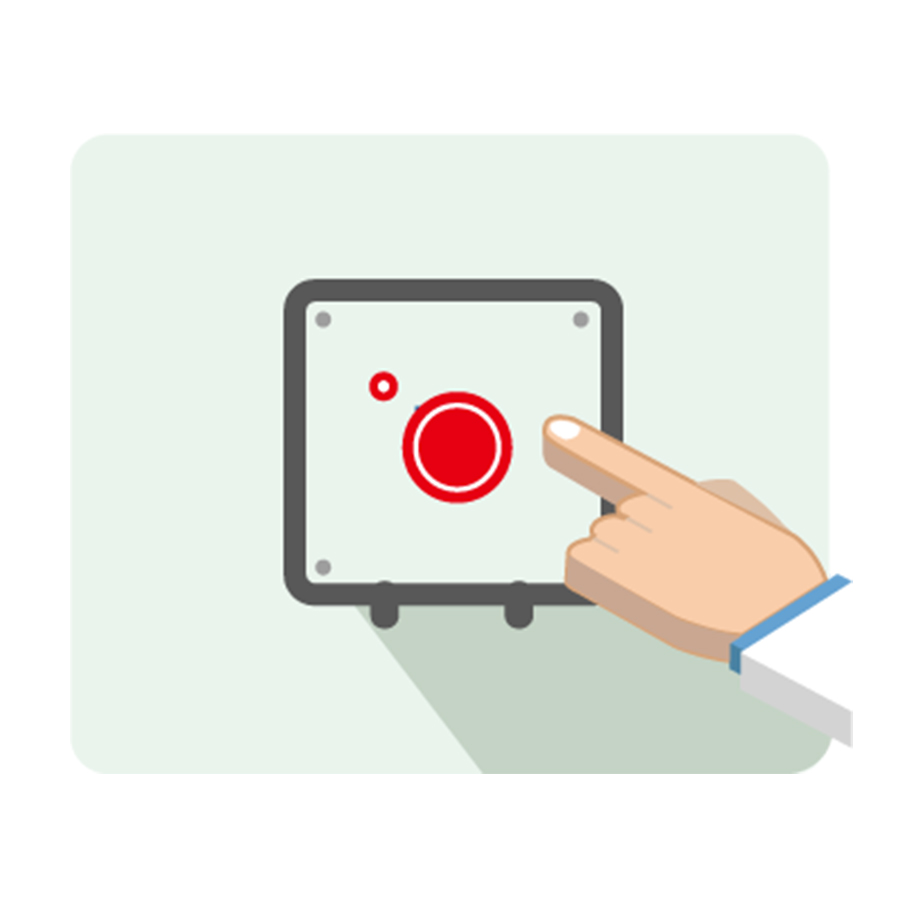 In an emergency, it can be shut down manually through the Panel Level Rapid Shutdown Controller Box.