Panel Level Rapid Shutdown (PLC) One fits One, 80V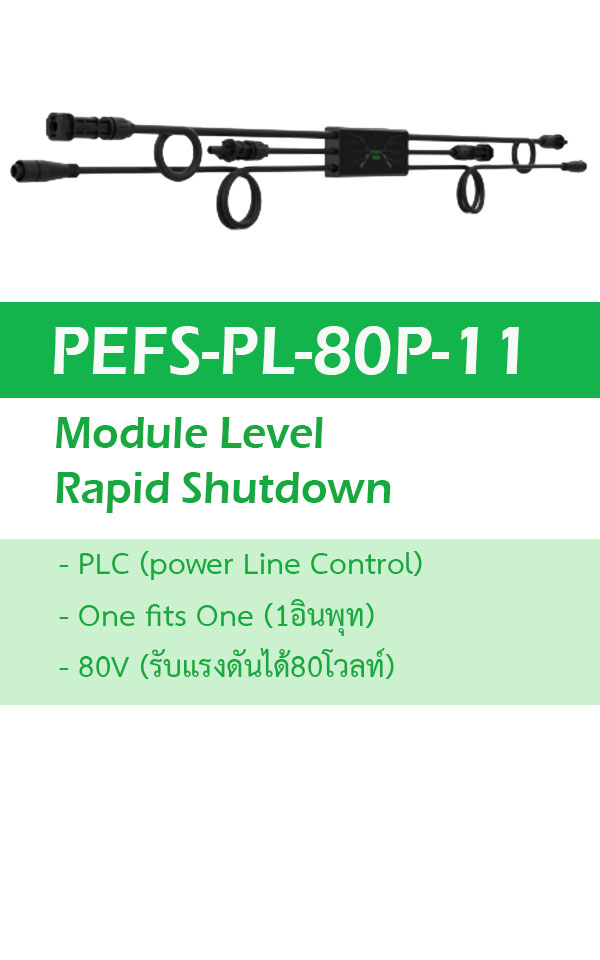 PEFS-PL Series Panel Level Firefighter Safety Switches/Rapid Shutdown (PLC, One fits One)
PEFS-PL Series Panel Level Firefighter Safety Switches is a reliable rapid shutdown according to NEC 2017/2020 690.12 regulations for roof top PV systems fire safety.
Highlights :
Meet to NEC 2017/2020 690.12 regulations
Comply with SUNSPEC protocol
Match LVRT feature of the inverter
PLC communication control
Single rapid shutdown connects to 1 PV modules
White/orange/black color is optional
Fire retardant V-0 / UV resistant materials used
High quality material used, temperature, corrosion, impact resistance
Clasp design, simple and convenient installation, saving labor costs
Fully certified, CE, UL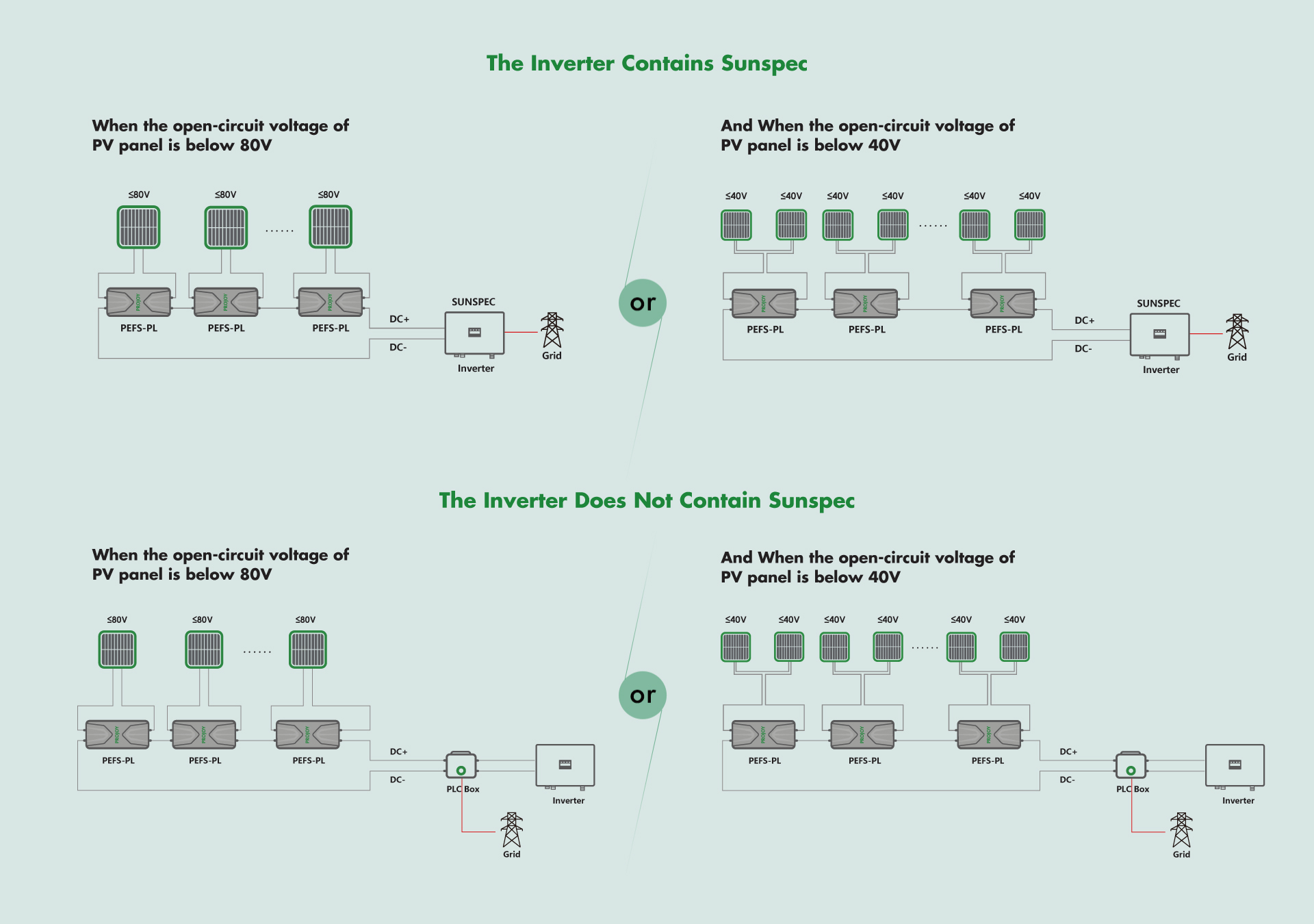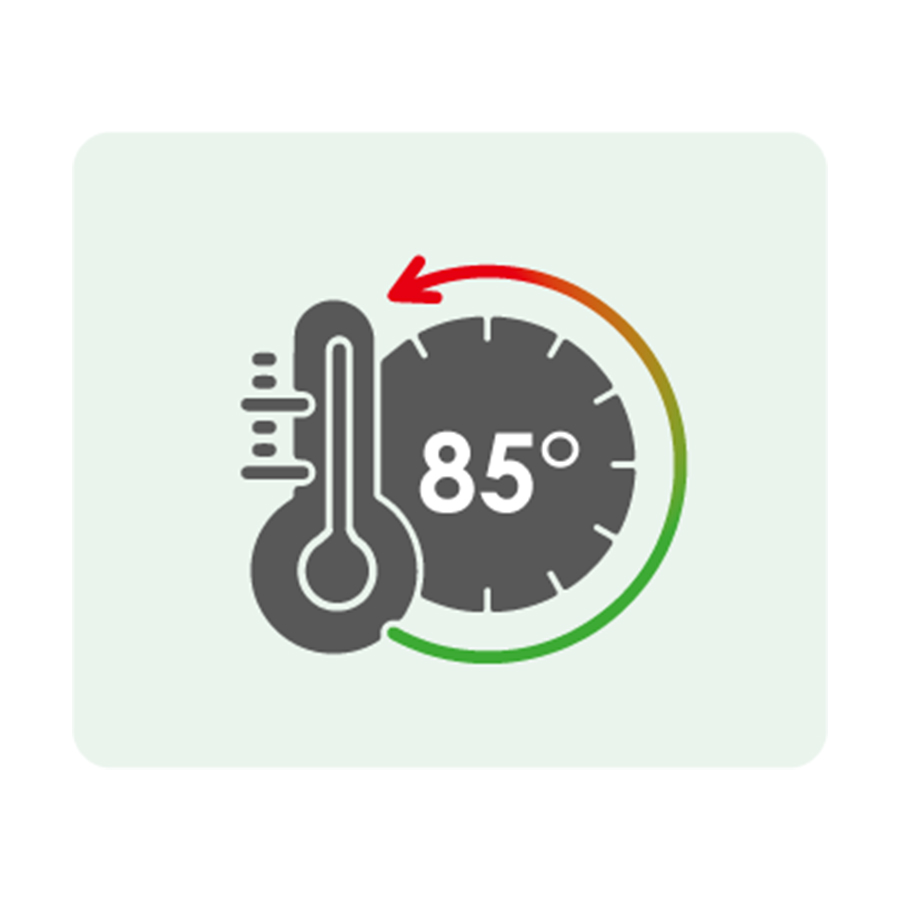 Automatically shutdown the DC power of panels when detecting temperature of the area is higher than 85℃.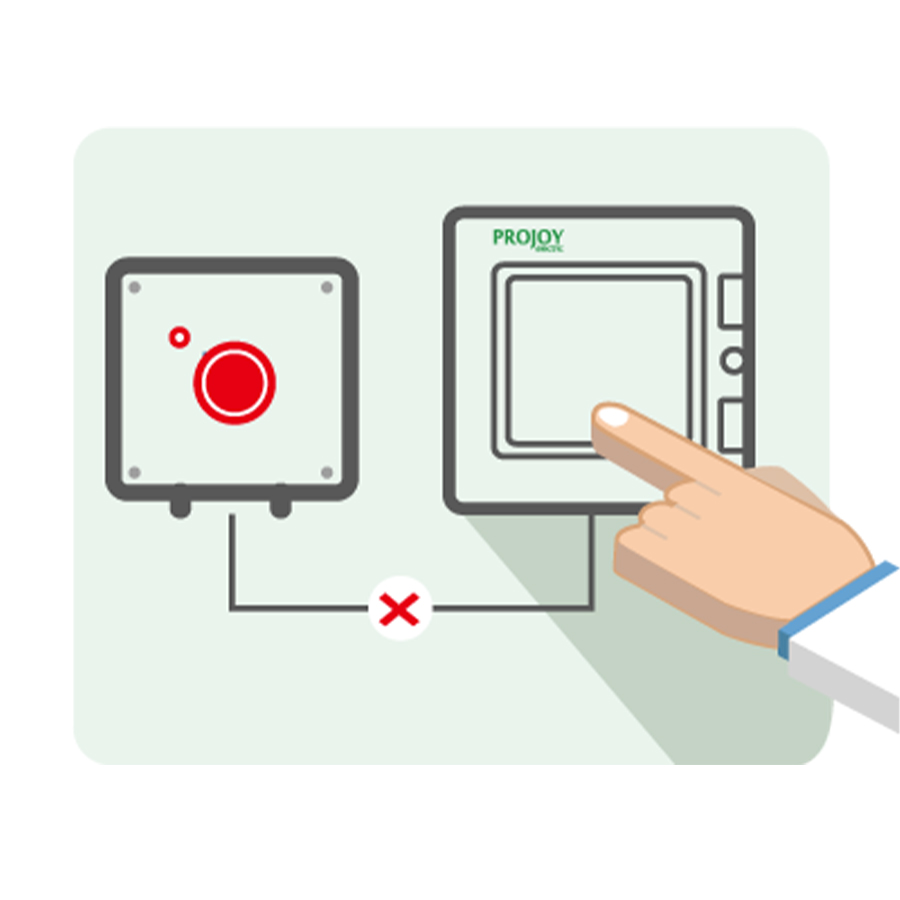 In an emergency, firefighters or homeowners can manually turn off the AC power of the distribution box.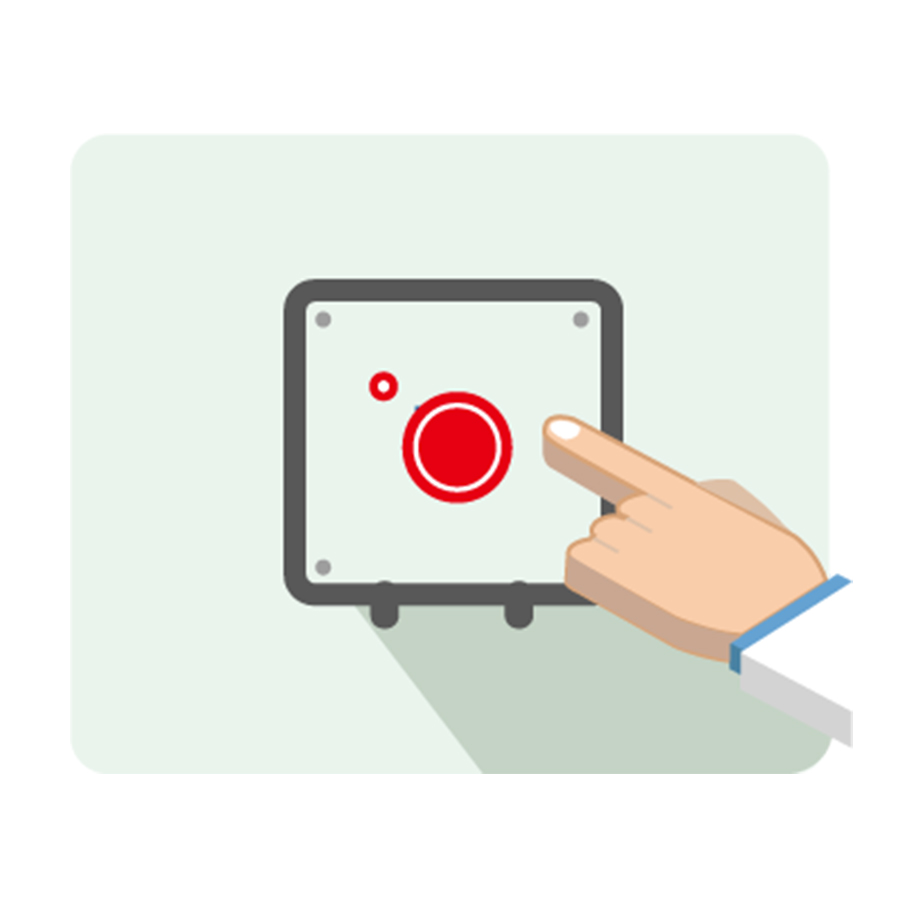 In an emergency, it can be shut down manually through the Panel Level Rapid Shutdown Controller Box.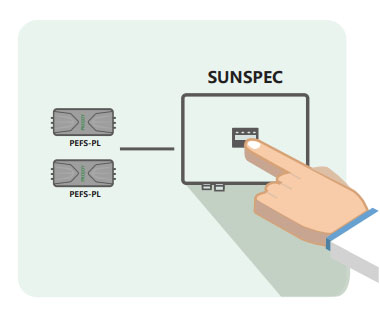 In an emergency, it can be manually turned off by the DC switch in the SUNSPEC inverter.